ATK presentation at BEAST FEAST
Posted by

Trond Lossius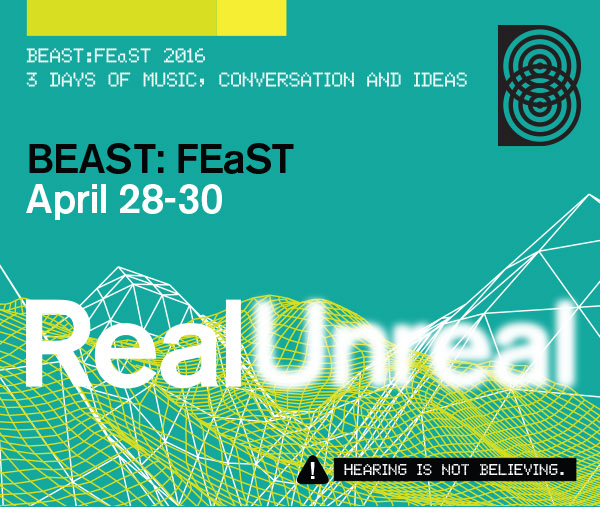 Trond Lossius will demonstrate Ambisonic Toolkit for Reaper as part of the presentation program at BEAST: FEaST 2016. The presentation takes place in the Doom Room Saturday 30 April 11.00.
BEAST (Birmingham ElectroAcoustic Sound Theatre) is the concert sound system of the University of Birmingham's Electroacoustic Music Studios. It was founded in 1982 by Jonty Harrison, and over the decades since its launch BEAST has become established as one of the leading systems for the presentation of electronic music in the world. BEAST: FEaST 2016 is a three day festival with concerts, installations and presentations.